Welcome to REDCap

REDCap (Research Electronic Data Capture) is a secure web application for building and managing online surveys and databases. While REDCap can be used to collect virtually any type of data, it is specifically geared to support online data capture for research studies and operations. REDCap enables rapid project development and provides users with advanced functionality, complete autonomy and control of a project, and direct exports to common statistical packages. REDCap surveys and databases are HIPAA compliant and include audit trails. There is no usage charge of REDCap for current GW faculty, staff, students, and affiliates (faculty and investigators at Children's Hospital).
Use your UserID and password to sign in.
GWU REDCap and CTSI Children's National REDCap DOES NOT integrate with each other.
External Collaborators
If you are an external collaborator, click here on how to login to GW REDCap.
The criteria is, but not limited to:
Research Assistant's
Volunteers
Collaborators from different institutions
Training
GW REDCap Online Training is available to users.
These lecture training and demonstrations provides a basic overview of the Research Electronic Data Capture (REDCap) system; how REDCap can speed time to database creation and deployment; best practices; and provides a general overview of REDCap's many powerful data collection and management features. This course is directed towards new users or those with little experience in using REDCap.
Account Agreement Form
No matter if you complete training or not, all users must also complete the Account Agreement form. This form collects information about our users and agrees users will use GWU REDCap in good faith.
How-To Guides
Additional REDCap training resources can be viewed here
---
Support / Tickets
The REDCap support team can be reached at REDCap@gwu.edu
---
GWU's REDCap Administrator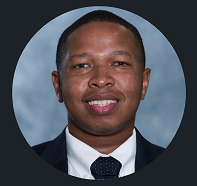 Bryan T. Gerald
Joining GWU in August 2020, and originally from Mullins, South Carolina, Bryan graduated from Lander University with a Bachelors in Healthcare Management, then attended the University of South Carolina where he obtained his Master's in Health Information Technology Engineering.
Email: btgerald@gwu.edu